Student/Parent & Teacher Mobile App
Zenox Genius Mobile App
Zenox Genius, School & Education Institute management software helps build a smart school by providing a complete cloud based
school management app that automates the routine tasks & enables communication between teacher students and parents and staff. Zenox Genius App for students/parents where they can login and access the progress card, attendance report, can pay fees to
institutes all from one place.
Attendance Management
Parents can see the daily/weekly/monthly/ yearly attendance of their child or children at school. The Zenox Genius also sends an immediate notification to parents about the presence of the child at school or in the class. They get information in real-time if their child has safely reached the school or not.

Message Notification
SMS communication is cost effective and fast. Our Zenox Genius is build with advance SMS sending options using which information can be updated to Student, parents Some of the message alerts are Holiday or school closer alerts, Due/pending fee notification to parents, Student absent notification to parents.

Assignemnt/Homework
Online homework assignment for students. Subject wise homework assignment. Parents at their home can check daily homework and status what has been taught today and they can help students to prepare accordingly.

Event Management
View activities and upcoming event shares event information with Prents and students. This is a year-long calendar and shows all the holidays for the year along with the events of the school. With the help of the event calendar, they can easily plan trips without disturbing the studies of their child or children.

Holiday Management
Parents & Student get notification of holidays given at school. Any notice regarding the holiday is displayed on the Zenox Genius App. They can even see the list of all regular holidays on the app.

Notice Board
In case the school has any critical and urgent notice. Student & Parents get notified about it, Schools also update important circulars like parents meeting, any academic or sports events, etc. This feature is very helpful during times of any natural calamity.

Timetable Management
The class timetable of their child or children is shown in the Zenox Genius App. Parent can see the Subjects along with the time that particular subject. It provides an overall information about the flow of lectures in school.

Billings & Payments
All information about Payment dues, Admission, Payment history is provided to parents through an instant messaging system. Parents can pay the school fees right on time. They can see details of fees that have been paid or fees that are still due.

Exam Management
Parents can see the exam schedule of their child or children. It shows details of subjects, date, time, duration, Hall ticket download, syllabus. It provides all of the academic history of a student. It also keep a track of every student's progress through a year.

Leave Management
Parents can request for leave for their children directly from Zenox Geious App. When the school admin grants or rejects the leave, parents immediately get notified about it. They can also see the number of holidays their child has taken.

Library Management
Students can search books online & can track the location of book and availability of book from home only. Students can read books online enjoy multiple e-books 24x7. Students can see latest edition, & my books history to the Library stock.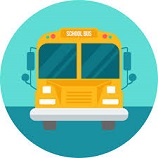 Transport Management
Transport management include defining bus route of student pick and drop, tracking bus location, assign bus drivers and conductors to route, define transport route with bus-pickup and bus-drop time, allow parents to view moving bus, current bus position and path taken by the bus for their child

Bus Tracker
With the help of Vehicle Tracker parents can see the location of the school bus their child is traveling in while going to school or coming back. They can see the real-time location of the school vehicles. Map route of vehicle, Tracking of vehicle this feature gives assurance to both student & parents.

Jobs Management
Schools can create vacancies online and share on the school website. Public at large can apply online and submit the forms online itself. The schools can create a repository of all the resumes and print the compiled resumes and compare candidates on several parameters.

Live Classroom
Zenox Genius Live class room feature Where the students can "Learn from Home". student can access live online teaching from any internet-connected laptop, computer or mobile phone. Recorded Audio will be available virtual classroom, soon after the live class. It will be available for all students of that class at any time for further learning and revisions.
Video Library
Record video classes, upload and stream online to subscribed students at your convenience. Online class videos are uploaded in video library to refer or revise as Home work at home to students. Processed in real-time for immediate availability,recording is available after class.